Trending Articles / Technology / Innovations
This New AI ELD Technology Saves 13% on Fuel Cost and Reduces Insurance Cost by 25%.
Possibly the Easiest & Fastest Way For Eliminating Dangerous Driver Behavior that leads to Efficient Fuel Management and Best Safety Scores
YES! This will work for you no matter your fleet size or the type of service you provide.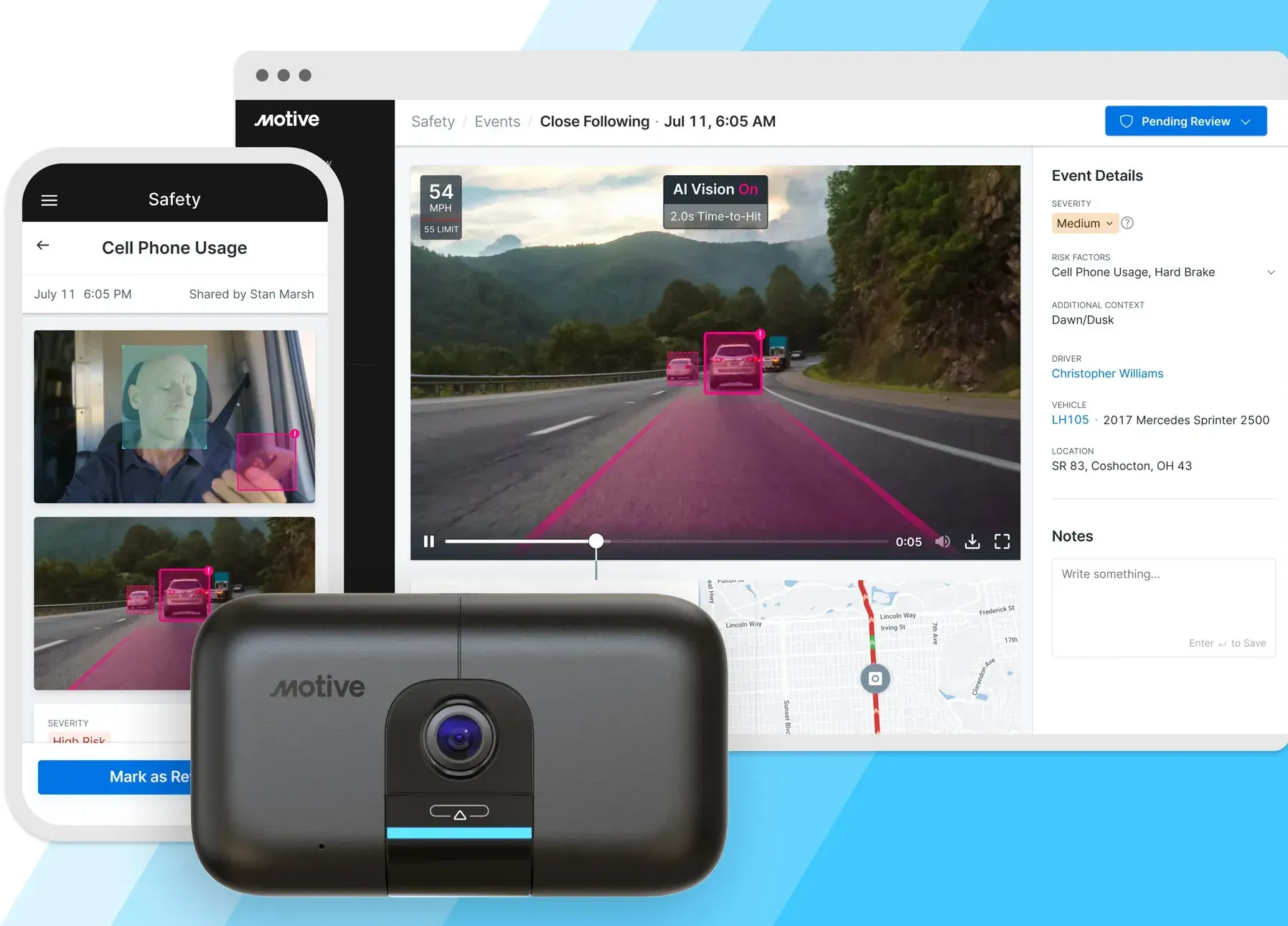 I know it sounds unreal but the integrated AI system has an immediate impact on your drivers' behavior and the data it provides cuts insurance bill, maintenance and fuel costs by a noticable portion.
Just install the plug and play system and...
Watch Your Fleet's Most Important Metrics (Reduced Accidents, Fuel and Insurance Cost) Improve in Real Time....
As soon as your AI dashcam system is connected you can eliminate dangerous driver behavior from your fleet by having instant data about all of your vehicles and drivers.
Historycally reduced fuel consumption by 13%
Trains safer driver behavior
Reduces lead time by 20% so it instantly increases profitability
Driver safety score reduces insurance costs by 25%
This New Smart AI Technology is the Perfect Solution to Stay Competitive Even With High Gas Prices...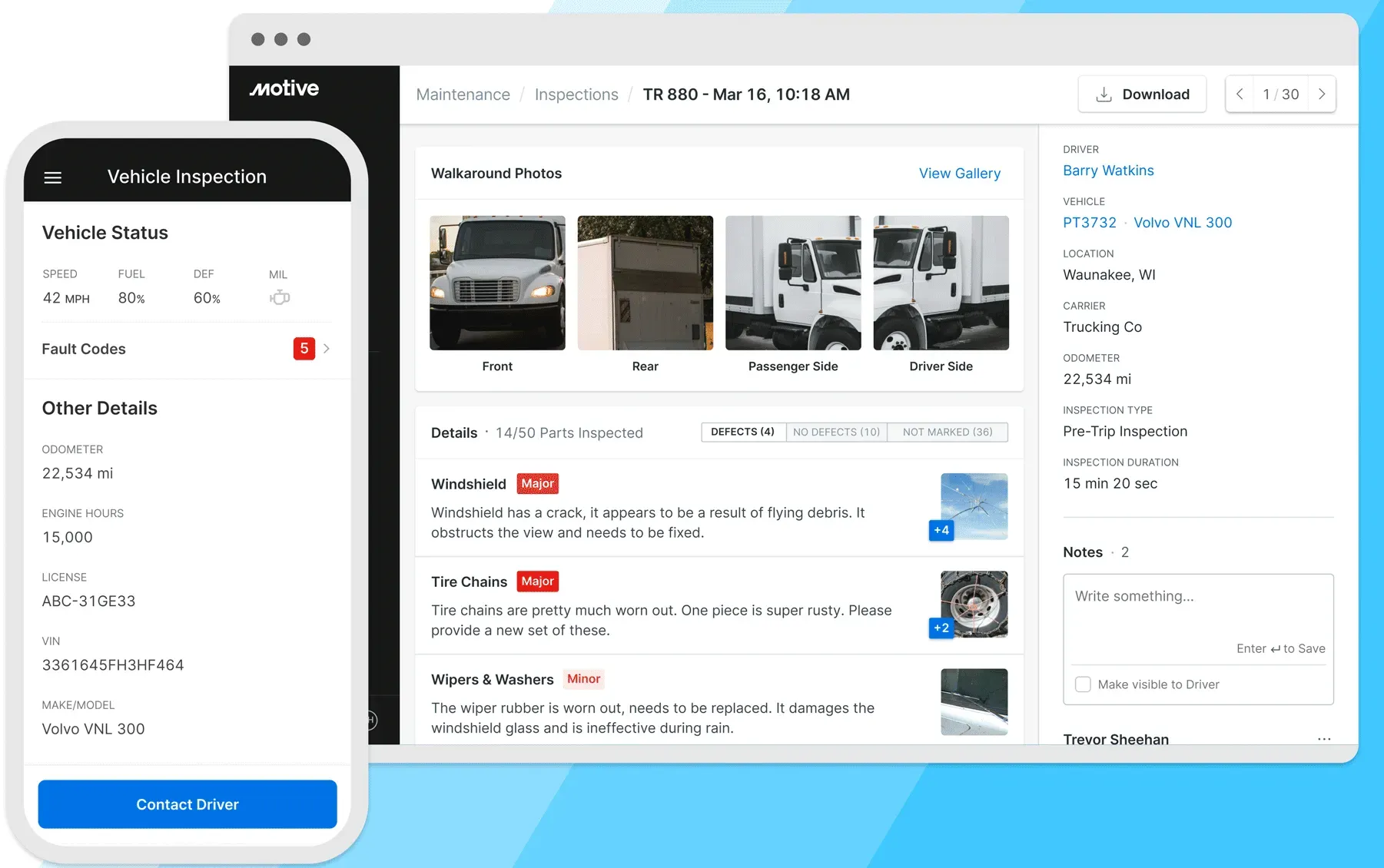 See your fleet's objective fuel consumption and trends. View by driver, vehicle, or fleet — benchmarked across the entire network.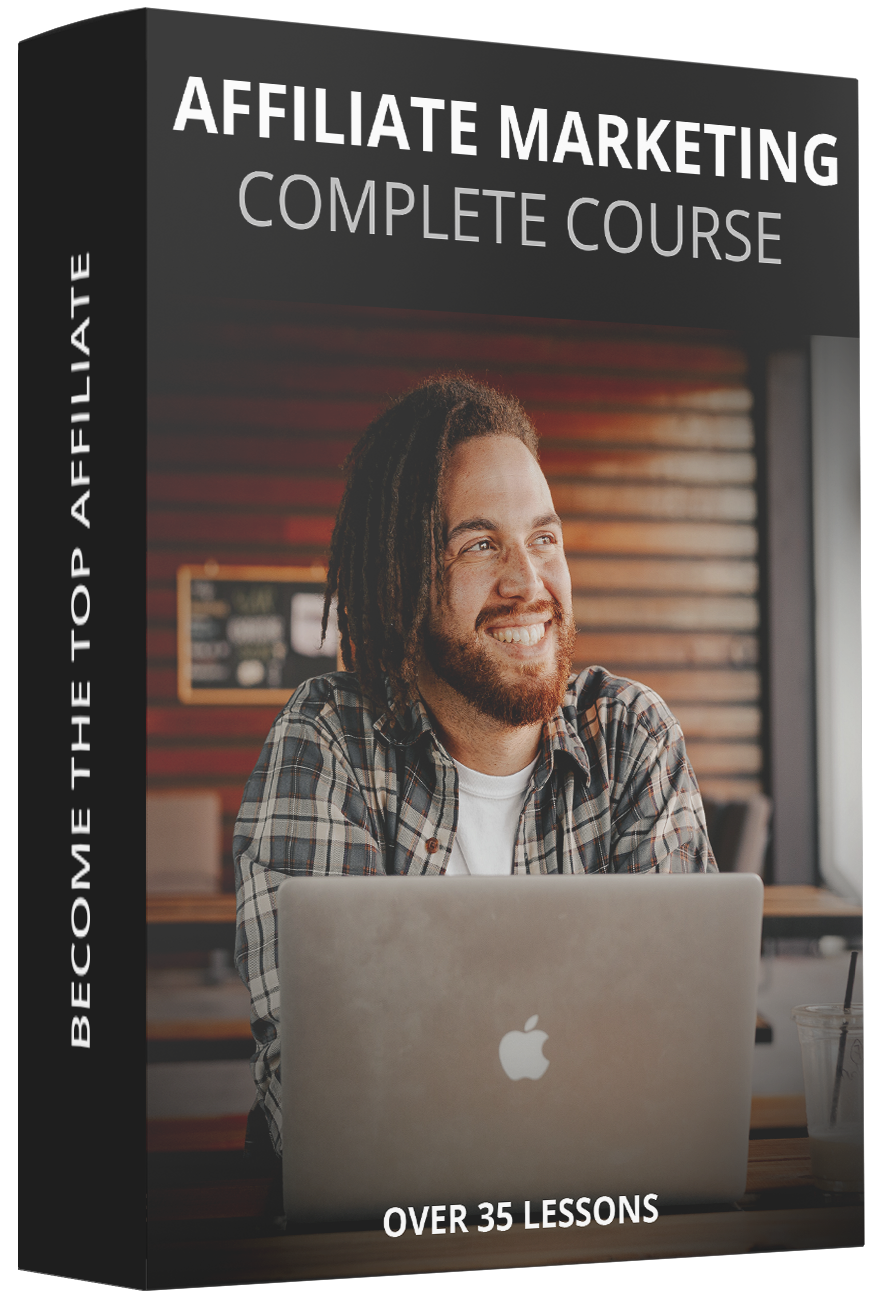 How It Works
Just plug in our Advanced AI Dashcam system, install and app to the driver's phone and it will not only transfer the telemetric data but it will improve your driver's habits to prevent accidents and save on fuel.
You can monitor the vehicle's fuel consumption trends, get instant alerts if it needs preventive maintenance to avoid critical failures and costly downtime.
Eliminate the most dangerous silent profit killers:
Lawsuit by providing proof footage
Dangerous driver behavior
Downtime caused by critical failure
What People Are Saying!
''With fuel hub insights, we anticipate annual savings of at least six figures - which is money to invest into other areas." Vickey Witham
"Absolutely love Motive. It gives me the independence to use it from anywhere without making a mess with paper logs. It's super easy to use and I can track my entire business from the palm of my hand. The fuel insights are saving us a ton of money. Highly recommended." Jordan Johnston
"This is hands down the best logbook provider out there. The extra features in the more expensive packages are definitely worth every cent as they significantly cut down on bookkeeping work. We tried to switch to a different provider that promised great features, but two months later we went back to Motive and never ever switching again." Juan Armando
"Our insurance provider cut our renewal rate from 45% to 17% because Motive's smart Dashcam and Drive Safety Score.'' Stacy Hill
Questions and Answers About This New AI Technology
Q: ''How can I save on Fuel?''
The Fuel Hub gives managers a quick understanding of consumption patterns across their fleet. It offers a deep-dive into driver and vehicle performance and fuel economy. Managers can then automate training to modify fuel-wasting behaviors or create incentive programs to motivate and retain top performers.
If you are someone who cares about avoiding saving fuel that is about 45% of your cost, lowering insurace that bites into your profits, getting rid of accidents caused by dangerous driver behavior then this new AI technology is for you.
You can plug the system in out of the box. After installing the phone app you will see how you can improve on all of the profit killing elements in your business and you will notice a sharp decline on fuel consumption.
By clicking on the button below you can fill out your basic data and our representative will get back to you in a short notice.
Conclusion: Is it worth it?
There is no other solution on the market that not only gives you a complete overview on how to improve all of the metrics that eat your profits but also improves on them automatically as soon as you install the system.
PROMOTION: Get Your Hardware For Free!!
What Others Are Saying... (verified buyers)
Tom Abrams CEO Reliable Carriers:
''These AI Dashcams worth a million dollars. There's simply no price you can put on how valuable these cameras are to our business''
Keri Thomas Inter- Mountain Express:
''We were quoted $10.000 less a month by a provider in Motive's SaferFleets insurance program. That's $120.000 savings every year.''
Jayson Boydstun CFO Flying Star Transport:
''We have saved $40k on hardware and $9k on subscriptions per year since we changed to this new AI. That means between 1-2k savings per unit.''